Atlas Designer Shingles:
The Perfect Roofing Solution for Grand Rapids Homes
Enhance Your Home's Durability and Aesthetics with Veenkamp Roofing and Siding's Premium Offerings.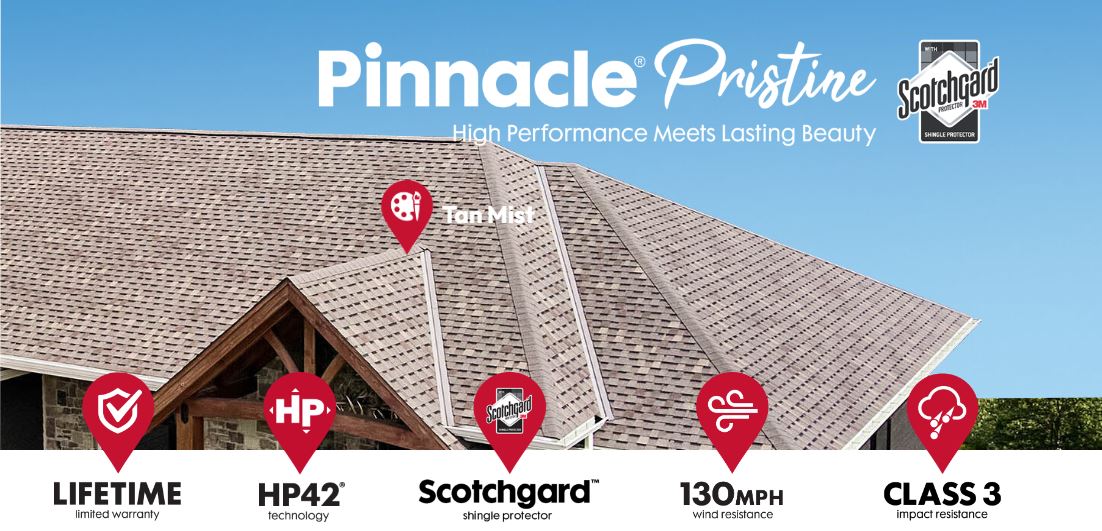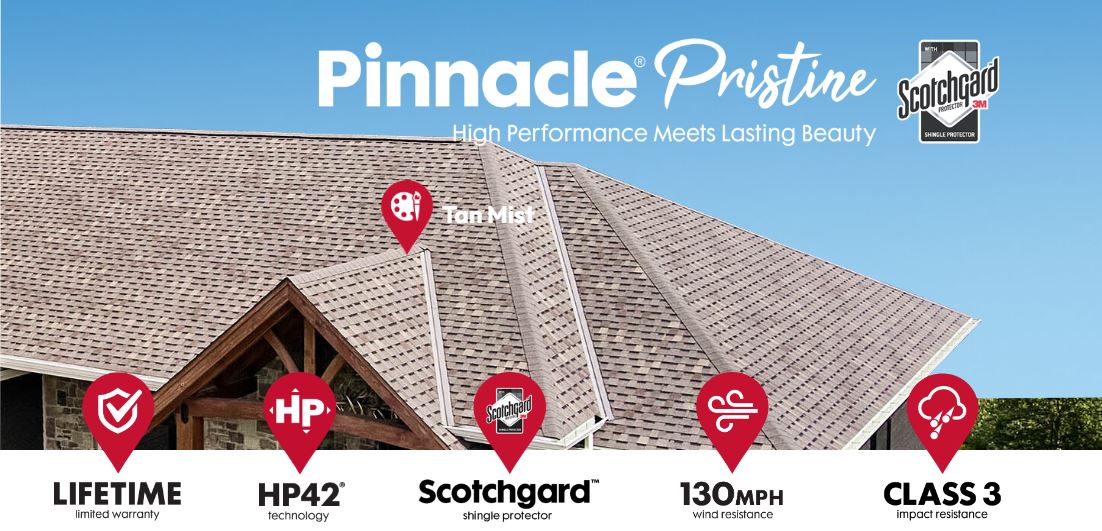 Atlas + Scotchgard by Veenkamp
Welcome to Veenkamp Roofing and Siding, Grand Rapids' premier choice for top-quality roofing. We're proud to offer Atlas Designer Shingles, enhanced with the power of Scotchgard, ensuring your home not only looks its best but also stands up against the elements.
Key benefits
Superior Protection: With Scotchgard's advanced technology, these shingles resist the growth of algae, ensuring a clean, beautiful roof for years to come.
Stunning Aesthetics: Our Atlas Designer Shingles come in a variety of styles and colors to perfectly complement your home's design.
Durable Construction: Designed to withstand the variable Grand Rapids weather, these shingles offer exceptional longevity and performance.
Increased Home Value: A high-quality roof not only protects your home but also boosts its market value and curb appeal.
Trusted Brand: By choosing Atlas, you're investing in a brand known for its quality and innovation in the roofing industry.
peak roofing choice
At Veenkamp Roofing and Siding, our mission is to provide Grand Rapids homeowners with the very best. With Atlas Designer Shingles, enhanced with Scotchgard, you're choosing beauty, durability, and peace of mind. Contact us today to discover the Veenkamp difference!
elevate your home
Ready to upgrade your roofing? Reach out to our Grand Rapids team now and elevate your home with Atlas Designer Shingles!
Fully Licensed & Insured
Veenkamp is a fully licensed, insured, and bonded contractor. We pride ourselves in keeping current on best installation practices and hold certifications with Atlas, TAMKO, CertainTeed, Owens Corning, and GAF as a preferred installation contractor.